Real Madrid promises to get top-class players
After the departure of Cristiano Ronaldo fans of Real Madrid can count on the selection to get a good quality injection. President Florentino Pérez promised Wednesday during a press conference.
"We must strengthen ourselves for the present and the future," said Pérez. "Our excellent selection will be supplemented with some great players."
After nine seasons, Ronaldo left for 112 million euros last week for Juventus. With Alvaro Odriozola (22), Vinicius Junior (18) and Andriy Lunin (19), the winner of the last three editions of the Champions League this summer so far only attracted three relatively unknown players.
It does not stop there, Pérez reassured the fans of the club. "The club has never been as rich as it is now, it's unique that we have won the Champions League three times in a row, Real Madrid is really an institution."
Since the departure of Ronaldo, Real is associated with several top players. Among others, Eden Hazard (Chelsea), Neymar and Kylian Mbappé (both Paris Saint-Germain) are linked to the Spanish superpower.
Pérez did not want to mention names on Wednesday, but hinted at the arrival of one or more international toppers. "We have financial decisiveness and the support of millions of fans, and no one has to doubt that we want to continue to win prizes in the coming period."
Also in the era after Ronaldo the 'Royal' remains unchanged ambitious. "Nobody thought it was possible to win the Champions League three times in a row, but we always want more."
Real Madrid also said goodbye to coach Zinedine Zidane this summer. A substitute was recruited with Julen Lopetegui. Lopetegui was dismissed one day before the start of the World Cup as national coach of Spain, because he had signed with Real without the knowledge of the Spanish League.
On August 5, Real plays in a friendly game in the American Washington against the Juventus of Ronaldo. Also there are practice matches with Manchester United (Miami, August 1) and AS Roma (New Jersey, August 8) on the program, before the season starts on August 15 with a duel for the European Super Cup with fellow cityman Atlético.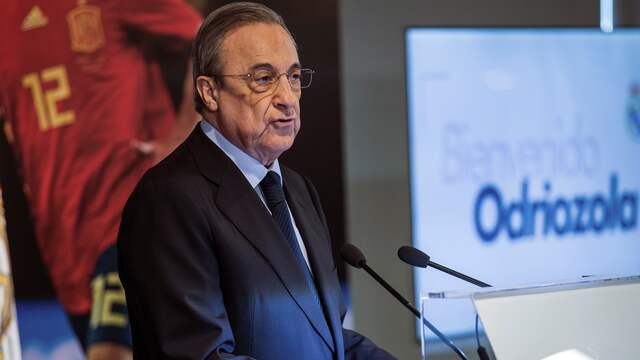 TO RECEIVE FIFA COINS, COME VISIT US! FIFA 19 COINS WILL ALSO BE SOLD WHEN THE GAME IS RELEASED. FIFACOINS.COM