Fifa coins - Van Basten disapproves of Neymar's behaviour
Marco van Basten thinks that Neymar did not behave well during the World Cup. The Brazilian attacker, according to FIFA's chief officer for technical development, acted too much during the tournament in Russia.
"Neymar has a fun and cheerful character, he makes people laugh, but I think his attitude at the World Cup was not good", said Van Basten on Thursday at a press conference of the technical study group of FIFA in Moscow.
"In the end it will not help you if you play too much drama, Neymar should understand the situation", said the former top striker and former national coach of the Dutch team.
Neymar was eliminated by Brazil in the quarterfinals by Belgium. A Swiss TV channel calculated that the most expensive footballer in the world in his first four matches this tournament was thirteen minutes and fifty seconds on the ground.
With only the consolation final and the final on the program, Van Basten already gave a compliment to the organization of the event in Russia. "It's a great tournament, there are beautiful stadiums with fantastic lawns, all stadiums were well filled and there were no major problems with the fans."

Trends
During the press conference of the technical study group, which consists of Van Basten from the trainers Emmanuel Amunike from Nigeria, Bora Milutinović from Serbia, Carlos Alberto Parreira from Brazil and Andy Roxburgh from Scotland, the trends that were visible at the World Cup were discussed.
Roxburgh spoke of the 'Pep Guardiola effect'. "Many teams have been influenced by him," said the former national coach of Scotland. "They want to have a lot of possession and recapture him as soon as possible when losing the ball."
"It is a technical game, but there is also a lot of work to get the ball back in. Many teams can now attack through the middle, thanks to technically sound players, Croatia with Luka Modrić is a good example."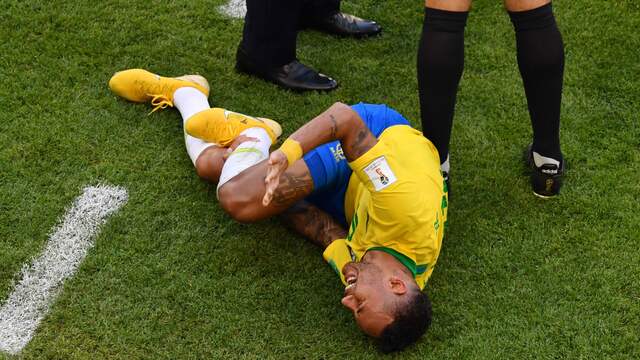 TO RECEIVE FIFA COINS, COME VISIT US! FIFA 19 COINS WILL ALSO BE SOLD WHEN THE GAME IS RELEASED. FIFACOINS.COM