Fifa coins - Umtiti's take on the world cup final
Samuel Umtiti does not think that it is a big advantage for France that opponent Croatia has played an extra three times on the way to the World Cup final. The French defender expects the Croats to be able to disable the fatigue.
"At the end of a race, fatigue always plays a role, but in a World Cup final you do not think so," said Umtiti Thursday at a press conference.
Because France already played its semifinals on Tuesday, the team has a day's rest than the Croatians who were ninety minutes longer in the field than the French in the knockout phase of the tournament due to the extra time against Denmark, Russia and England.
"They also know that they are only one victory away from the world title, and despite these three extensions, they will be ready and running as in the other matches here in Russia," said Umtiti.
The 24-year-old defender thinks that Croatia has a strong midfield. "Ivan Rakitić, for example, my teammate at Barcelona, is technically very strong and has a very large lung capacity, he can keep walking, he forms a strong tandem in the midfield with Luka Modrić, we can not let them go too much, otherwise we know that it will be very difficult. "
Umtiti led in the semi-final against Belgium (1-0) with a striking header that France reached the final battle in Moscow. A few Belgian internationals were critical of France's conservative style after the game.
Goalkeeper Thibaut Courtois talked about "anti-football" of the French and captain Eden Hazard said "would rather lose with Belgium than to win with France". Umtiti is not awake from the criticism from Belgium. "We know that making the final is the most important thing, but now it is all about winning the world title."
"If you win, there is no mention of number two or three, it is only about the champion, only that one will remember," said the Frenchman. "I can only reply to all criticism that we are in the final and that we will do everything we can to win it."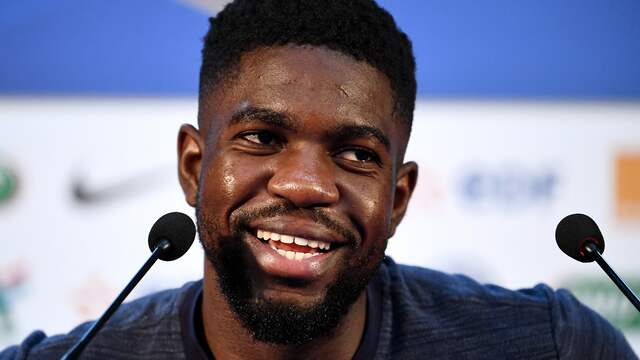 TO RECEIVE FIFA COINS, COME VISIT US! FIFA 19 COINS WILL ALSO BE SOLD WHEN THE GAME IS RELEASED. FIFACOINS.COM