[Fifacoins.com] - Paulinho leaves Barcelona
Paulinho leaves FC Barcelona after one season. The 29-year-old Brazilian midfielder returns to the Chinese club Guangzhou Evergrande, who has also negotiated an option to buy.
Paulinho exchanged remarkably enough twelve months ago for as much as 40 million euros Guangzhou Evergrande for FC Barcelona and signed a contract with the Spanish superpower for four years until the summer of 2021.
The experienced inspector is pleased that he can now continue his career at the club where he also played between 2015 and 2017 and has high expectations for the coming year in the China Super League.
"The level of the Chinese competition has grown considerably in the past year, I choose a return to this competition and hope that I can lead Guangzhou to many prizes," he says on the website of Guangzhou Evergrande.
State title
Paulinho left a good impression at FC Barcelona. He conquered both the national title and the national cup with Barça. Paulinho came to a total of 49 official matches, in which he scored nine goals.
The right leg was with Brazil this summer also active at the World Cup in Russia. He scored the winning goal in the 1-0 won group duel with Serbia, but could not prevent the title favorite being eliminated by Belgium in the quarterfinals after a 2-1 defeat.
Paulinho was also active in the past with Tottenham Hotspur, LKS Lodz from Poland, FC Vilnius from Lithuania and Corinthians, Bragantino and Pao deAcucar from his native country
.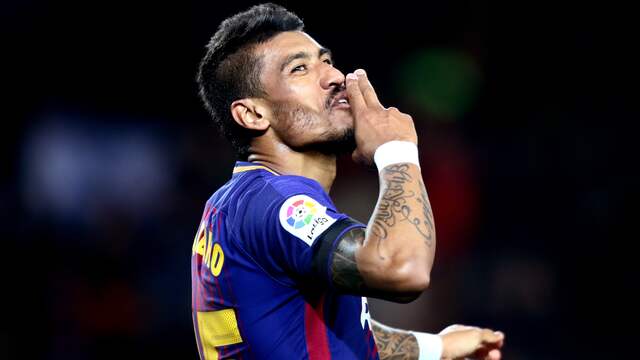 TO RECEIVE FIFA COINS, COME VISIT US! FIFA 19 COINS WILL ALSO BE SOLD WHEN THE GAME IS RELEASED. FIFACOINS.COM